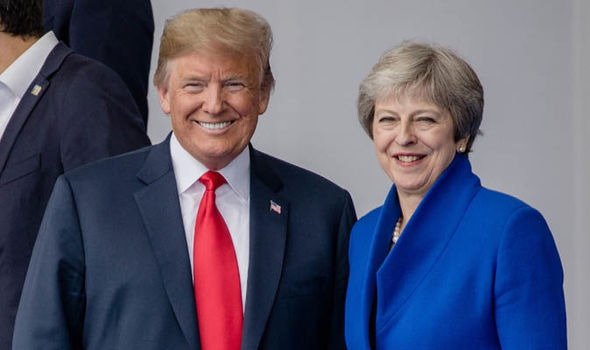 The President of the United States, Donald Trump has arrived to the United Kingdom.
During his visit Mr. Trump will visit London, Windsor, Chequers (the countryside residence of the Prime Minster, Teresa May), as well as travelling to Scotland for a round of Golf.
Mr. Trump will also be spending time with the Queen. His visit comes as the government publishes its plans for the United Kingdom's relation the European Union.