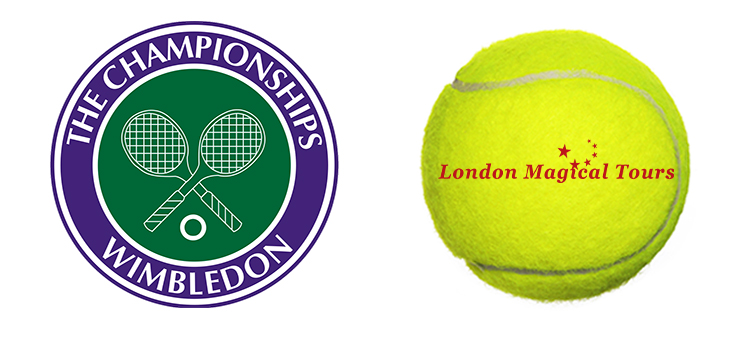 The Wimbledon Championships are almost here. The world's most famous tennis championship and the UK's largest sporting event has made Wimbledon renowned worldwide. It is a competition with everything – brilliant tennis, the Royal family, celebrities, heaving crowds, strawberries with cream – and it all happens in London. With more than 380 million people expected to watch the tennis and almost 500,00 attending, Wimbledon is on show and the atmosphere is fantastic.
For those visiting, London Magical Tours offers a fantastic outing to Wimbledon where you can visit the famous lawn tennis club and learn all about the world's most famous tennis championship. Enjoy a Private VIP London Guided Tour and finish the day with a pre booked traditional meal in Wimbledon followed by a match at the world famous Wimbledon tennis courts this summer, exclusively for London Magical Tours clients (large groups are also welcome).
With the tennis just around the corner and the British Summer about to kick off, it is a fantastic time to come and discover Wimbledon with London Magical Tours.